ESMRMB Statement on the war in Ukraine

The European Society for Magnetic Resonance in Medicine and Biology (ESMRMB) as an apolitical Society dedicated to scientific exchange condemns the recent military actions taken by the Russian Federation and Belarus against Ukraine. The invasion of a free and independent neighbouring country represents a blatant act of aggression and attack against the fundamental ideas of freedom and democracy. As a European scientific Society, we are committed to fostering the understanding, enriching collaboration and cultural exchange between scientists from countries throughout the European continent, including Russia and Ukraine.  With this as part of our core values as scientific community, we are deeply saddened and concerned by this war, the targeted attacks on even healthcare facilities and universities, and the humanitarian suffering that is unfolding in front of our eyes.
Our thoughts and solidarity are with the people of Ukraine, and the members of our Society whose relatives, colleagues or friends are directly or indirectly impacted by these awful events. We sympathise in these difficult times also with our Russian and Belarusian members and colleagues who are equally appalled and horrified as we are.
Every one of us is encouraged to use whatever little is in our powers to bring an end to this devastating war and suffering; urge our governments to stand up against this aggression, show kindness and support to anyone affected by this crisis, and to move closer together as one community that stands for the values of freedom and democracy.
Prof. Ben Poser, ESMRMB President
Prof. Eva Scheurer, ESMRMB Past President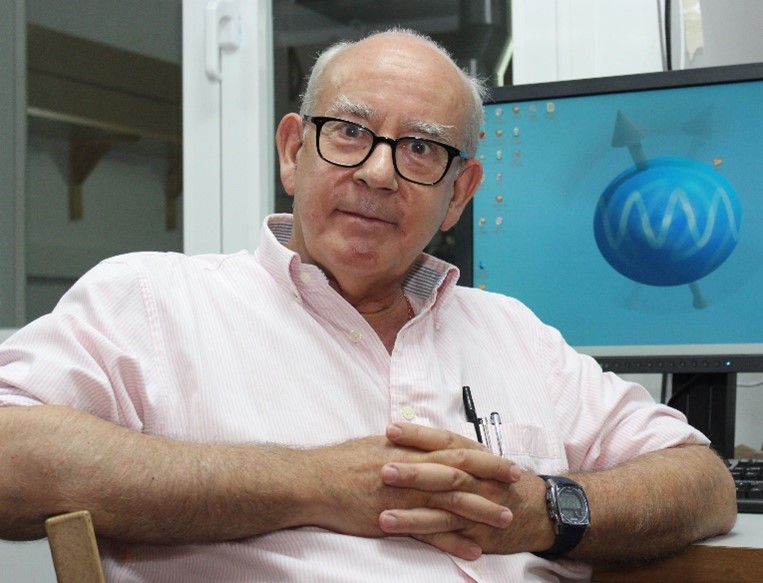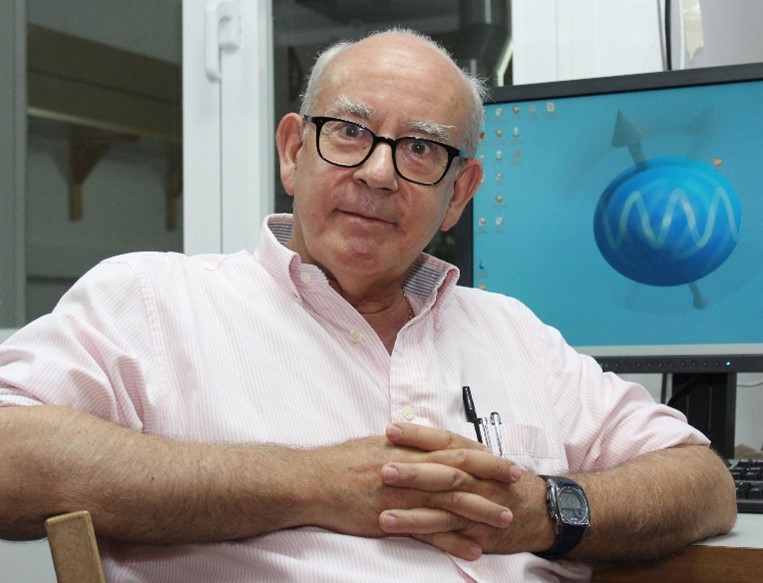 In Memoriam
Sebastián Cerdán, a great colleague and friend, passed away last May 14th. Sebastián was an active member of ESMRM and served twice as ESMRMB President (1996-2000, 2004-2010). He was a brilliant and tireless scientist and his unexpected death has caused deep sorrow in all of those who worked with him over the years, for whom he has been much more than a mentor. He leaves an extensive and important legacy in the field of MR, having trained great scientists and technicians across Spain and other European countries.
Sebastián was a pioneer in the field of biomedical magnetic resonance. His most relevant contributions include the characterization of the metabolic interaction between neurons and glia cells in the adult brain, the development of multinuclear spectroscopy for metabolic studies and, more recently, the development of new approaches for the characterization of obesity by magnetic resonance spectroscopy and imaging. His work has been an important impetus in demonstrating the great capacity of NMR and MRI to provide novel information on pathophysiological mechanisms.
He was also a notable manager by serving as Director of the Institute of Biomedical Research "Alberto Sols" CSIC/UAM, Secretary of the Spanish Society of Biophysics (1996-2002). Besides being an active Member and the President over two terms of the ESMRMB (1996-2000, 2004-2010), he was also Member of the Board of Directors of the International Society of Magnetic Resonance in Medicine (ISMRM), and Full Academician of the Royal National Academy of Pharmacy in Spain (since 2016).
On a personal note, Sebastian was a gentleman, a kind man with a keen sense of humor and always willing to help anyone in need. We will miss you Sebastian, and honor how much you have influenced our lives.
Rest in peace.