Acquisition Strategies for Hyperpolarised Spin Systems: Spectral, Spatial and Temporal
September 18-20, 2019
GE Healthcare
Garching by Munich

An optional experiental day is organised by GE Healthcare on September 17 from 13:00 – 17:00.
Please write an e-Mail to fschilling@tum.de if you interested in attending.
The course will take place at the "Klinikum Rechts der Isar". Further information will follow.
Please note that the Oktoberfest will take place in Munich from September 21 to October 6.
Please book your room as soon as the course has been officialy confirmed!
Course organiser
Rolf Schulte
GE Healthcare
Local organisers
Rolf Schulte, Marion Menzel
GE Healthcare
Franz Schilling
Technical University of Munich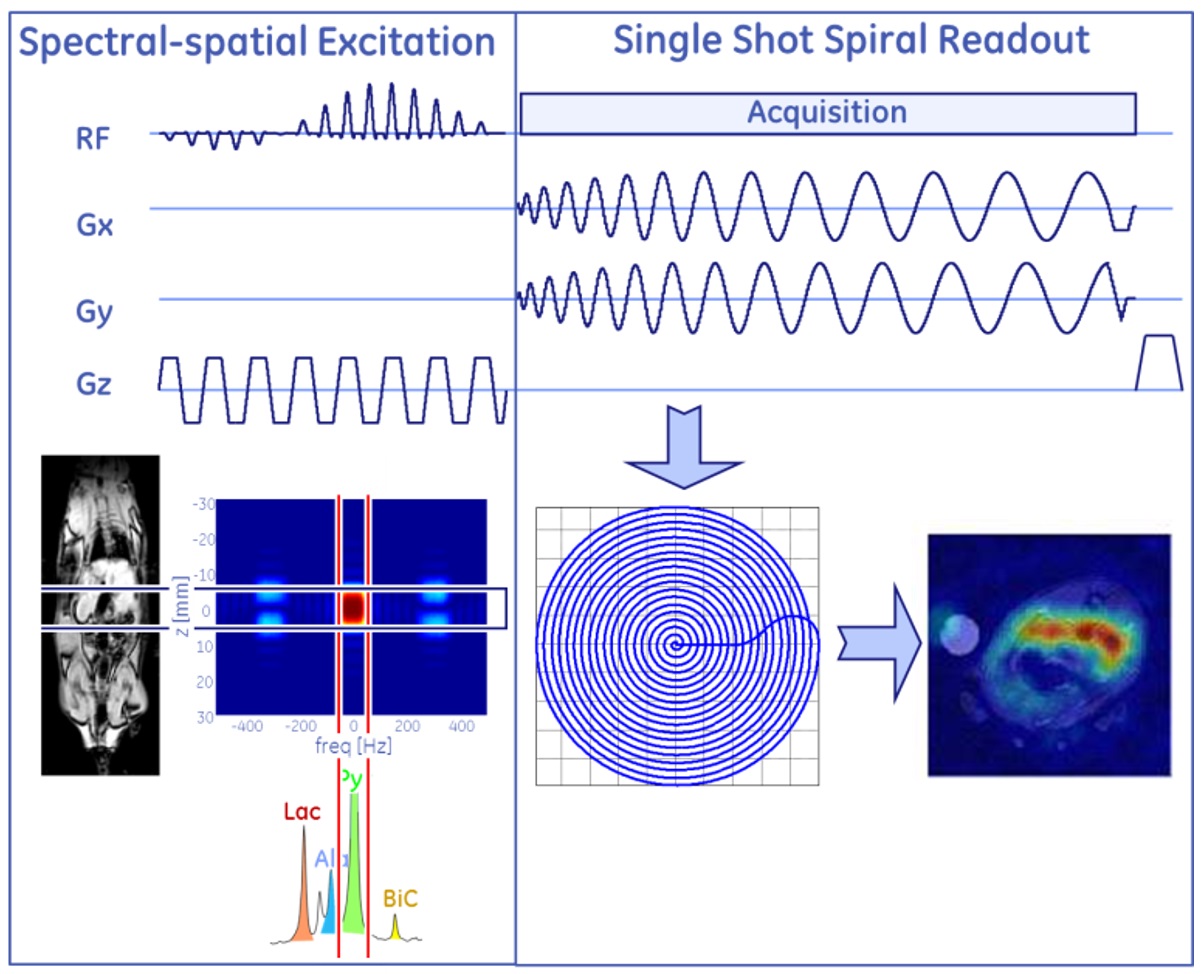 Registration Fees
Early Registration Fee
(until 8 weeks prior to the course)
Regular fee
| | |
| --- | --- |
| ESMRMB Members* | € 420 |
| ESR Members* | € 530 |
| Non-Members | € 600 |
Reduced fee**
Juniors, Radiographers, Seniors
| | |
| --- | --- |
| ESMRMB Members* | € 300 |
| ESR Members* | € 325 |
| Non-Members | € 350 |
Late Registration Fee
(after 8 weeks prior to the course)
Regular fee
| | |
| --- | --- |
| ESMRMB Members* | € 560 |
| ESR Members* | € 670 |
| Non-Members | € 740 |
Reduced fee**
Juniors, Radiographers, Seniors
| | |
| --- | --- |
| ESMRMB Members* | € 400 |
| ESR Members* | € 425 |
| Non-Members | € 450 |
Faculty
J. H. Ardenkjaer-Larsen, S. Kozerke, J. Wild, M. Menzel, R. Schulte, F. Schilling
Programme
The programme of the course will be announced soon!

Goals of the course
Imaging of hyperpolarised substances is an emerging field with widespread applications, such as detecting metabolism via 13C labelled compounds or lung function via 129Xe gas. It differs from traditional thermally polarised MRI mainly by time and sensitivity considerations, as the hyperpolarised state is non-recoverably disappearing with T1 relaxation and excitation of magnetisation. Goal of the course is to familiarise the participants with these special constraints for imaging and teach MRI methods for imaging, reconstruction and quantification of hyperpolarised spins. Furthermore, introductions are given into the basic X-nuclei MRI hardware, hyperpolarisation methods, underlying biology and other relevant aspects in this context.
Educational level
The course is aimed at post-graduate and post-doctoral MR scientists interested in learning about acquisition strategies for NMR and MRI of hyperpolarised spin systems. A solid background in MR physics and imaging is assumed. It is not a requirement to have experience with hyperpolarisation or imaging of hyperpolarised spin systems. The course moves quickly from introductory to advanced methods over the three-day course. Pre reading material will be provided to allow students to familiarise themselves with the course curriculum. Amble time will be provided to ask questions and discuss with the faculty. Some previous exposure to MATLAB is preferable, but not mandatory.
Course description
Hyperpolarisation has opened up new applications of NMR and MRI. Acquisition strategies for hyperpolarised substances differ substantially from those suitable for thermally polarised samples due to the non-recoverable magnetisation.
The aim of this three-day course is to provide the participants knowledge of experimental and theoretical aspects of polarisation, magnetisation use, pulse sequence design and RF hardware for in vivo hyperpolarised MR. Different imaging strategies will be presented with emphasis on the special requirements and adaptations needed for hyperpolarisation studies. The use of specialised RF pulses will be covered as well as possibilities for accelerated acquisitions by means of parallel imaging and compressed sensing. Quantification and modelling of data are important aspects of hyperpolarisation studies and specialised methods will be described as the last part of the course.
An integrated part of the course will be theoretical exercises where the participant will work in more depth and gain hands-on experience on the topics covered in the lectures. Practical MATLAB tutorial exercises will be provided. For those who do not have MATLAB we will provide computers and software licenses for the duration of the course. The students will be able to work through example code provided for them. These examples will demonstrate and enhance their understanding of the concepts discussed throughout the course. At the end of the course they will be free to take this code away with them.
Learning Objectives
At the end of the course the student will be able to
Explain basic imaging sequences for chemical shift imaging (CSI and EPSI)
Explain advantages and limitations of non-Cartesian sequences and exploit the sparsity of the spectral dimension
Explain hardware (scanner) requirements for hyperpolarisation imaging
Design specialised RF pulses for spectral-spatial excitation
Understand that hyperpolarised imaging is still limited by SNR, and not so much by encoding speed
Know about limitations of parallel imaging and compressed sensing for hyperpolarised molecules
Use methods for quantification of spectral data such as intensity, integration, frequency and time domain fitting
Model kinetic (temporal) data, explain exchange reactions and methods of solving the rate equations, and correct for relaxation and RF excitation
Provide a biological interpretation of rate constants and other parameters extracted from in vivo hyperpolarisation data